SUCCESS STORY
How P97 Secured $43M in Venture Debt Financing via Hum's ICM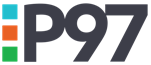 P97 Networks provides a global, cloud based, mobility services platform that enables connected commerce, digital marketing, and consumer engagement for convenience retail, utilities, energy companies, and auto OEMs to align strategies, so they can attract, engage, and retain customers by securely connecting millions of consumers and connected cars using P97 identity, geolocation-based services, secure payments, and loyalty aggregation platform to create new and unique mobile consumer experiences.
"Hum helped us with speed of execution by matching us with the right investors at the beginning of the process. The biggest difference between using Hum and the traditional process is efficiency."
*Facilities totaling a potential maximum of $43 million of capital have been raised on the Hum Platform.
Get Humming
Curious? Starting your fundraising with Hum is free, secure and confidential